Are you a just-founded start-up or an enterprise with legacy software? It does not matter; we have the right solution tailored to your needs.
The success and sustainability of your product's development depend on cooperation with your developer partner, and selecting the proper model is crucial. The choice depends on multiple factors, such as product life cycle, company size, industry and the nature of the project. Cubicfox has defined three well-defined cooperation models to make your choice easy.
One-off projects
Goal
Delivering your product on time and within budget based on a well-defined scope, fixed cost and timeline.
Short-term projects and MVPs
Websites, Mobile & Web apps
SMEs & Start-ups
Prior to development, we define the fixed scope of your project through research, product discovery and strategic planning.
Fixed cost, divided into milestones
Product development partnership
Goal
Providing you with a dedicated team of experts with all functions, working solely on your product.
Continuous, agile development
SaaS, Web & Mobile apps, Software
SMEs & Start-ups with market presence and funding
We constantly develop your project with new features using an agile framework, enabling you to adapt to market changes quickly.
Time & Material based, with monthly invoicing
Team Extension
Goal
Scaling up your team with experts without hiring. You are in charge of managing the development, and we provide capacity.
Staff augmentation on demand
SaaS, Web & Mobile apps, Software
Enterprises & Established SaaS companies
We provide you with talents in the fields of specific coding languages or UX/UI design, which you lack in-house.
Time & Material based, with monthly invoicing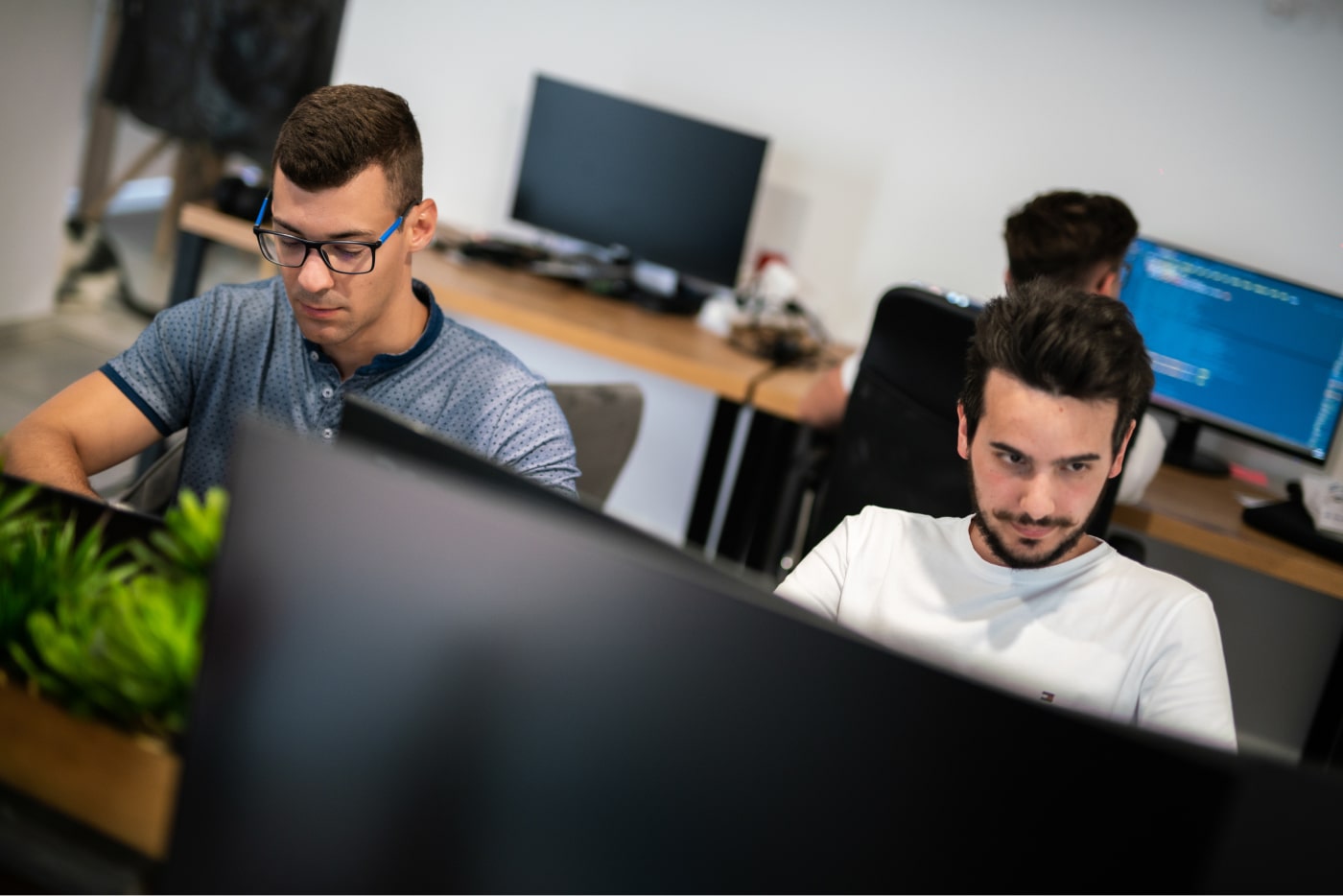 We are here for you to be your one-stop shop for comprehensive digital product development or backing up your team with missing expertise & capacity.
Quality: 5.0|Schedule: 5.0|Cost: 5.0| Willing to refer: 5.0
"When we had questions, we could reach out to them anytime. They were pretty flexible."
Quality: 5.0|Schedule: 5.0|Cost: 5.0| Willing to refer: 5.0
"Our company is very small but we felt that they took care of our project the same way as they do for big companies."
Quality: 5.0|Schedule: 5.0|Cost: 5.0| Willing to refer: 5.0
"They really engage with me, share ideas, and maintain a kind of personal relationship."
— Founder, Wholesale Distributor
Quality: 5.0|Schedule: 5.0|Cost: 5.0| Willing to refer: 5.0
"They've held my hand throughout the collaboration, not only on the technical side but also with project management."
Quality: 5.0|Schedule: 5.0|Cost: 5.0| Willing to refer: 5.0
"They gave us the support, flexibility, and confidence through the whole project – even in the toughest times."
Quality: 5.0|Schedule: 5.0|Cost: 5.0| Willing to refer: 5.0
"They kept us updated and held meetings frequently."
— Co-Founder & CEO, Retail Business