Get your product delivered on time, on budget
We recommend this type of cooperation if you have a project or even just an idea that can be specified with a foreseeable scope, and the delivery time is essential for you. Our team will guide you through discovering and designing your product's foundations, enabling us to set a fixed cost and timeline. The implementation covers all aspects, including research, strategy, UX & UI design, development and support. This model is optimal for 3-4 months-long product developments.
Fixed cost
Don't like surprises? We ensure that the development won't exceed the pre-defined budget.
Delivery on time
You have an important deadline? We project the roadmap and milestones to make sure we get there on time.
Comprehensive team
Do you want to focus on your business rather than micro-managing development? We set up a team that covers everything.
Stellar communication
Don't speak tech? A dedicated project manager will navigate you through the 1s and 0s and keep you in the loop.
Project discovery & strategy
Do you want to build on rock-solid ground? We discover and design all aspects of your product with our methods from zero to hero.
Award-winning experts on your side
Our team consists of experienced experts that have designed and developed award-winning software & applications.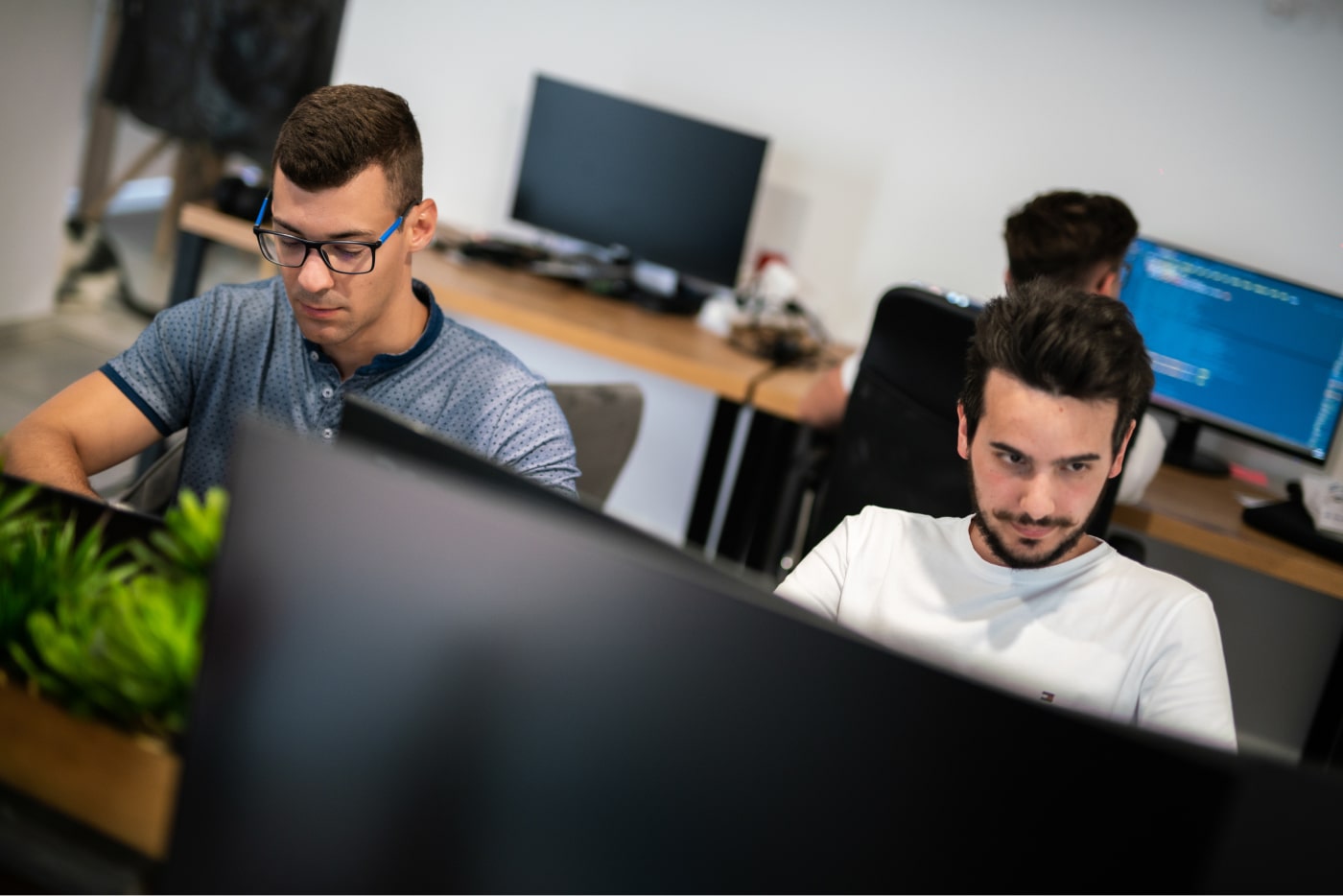 We are here for you to be your one-stop shop for comprehensive digital product development or backing up your team with missing expertise & capacity.
Quality: 5.0|Schedule: 5.0|Cost: 5.0| Willing to refer: 5.0
"When we had questions, we could reach out to them anytime. They were pretty flexible."
Quality: 5.0|Schedule: 5.0|Cost: 5.0| Willing to refer: 5.0
"Our company is very small but we felt that they took care of our project the same way as they do for big companies."
Quality: 5.0|Schedule: 5.0|Cost: 5.0| Willing to refer: 5.0
"They really engage with me, share ideas, and maintain a kind of personal relationship."
— Founder, Wholesale Distributor
Quality: 5.0|Schedule: 5.0|Cost: 5.0| Willing to refer: 5.0
"They've held my hand throughout the collaboration, not only on the technical side but also with project management."
Quality: 5.0|Schedule: 5.0|Cost: 5.0| Willing to refer: 5.0
"They gave us the support, flexibility, and confidence through the whole project – even in the toughest times."
Quality: 5.0|Schedule: 5.0|Cost: 5.0| Willing to refer: 5.0
"They kept us updated and held meetings frequently."
— Co-Founder & CEO, Retail Business