Boost your team with experts without hiring
Your development team lacks specific expertise or just needs extra capacity? Are you struggling to recruit the right talents, and would prefer a plug-and-play solution? If the answer is yes, our team extension was designed just for you. We understand the frustration that comes with insufficient development speed while your competitors are getting ahead of you. Scale up your team with us, and accelerate your product development with IT specialists on demand.
Pick'n'Mix your experts
In our pool of experts, you will find the missing pieces for your team in any field, including various coding languages, UX & UI design.
You remain in charge
As your augmented capacity, our experts will become integral to your core team, working under your leadership.
Flexible team size
We can dynamically expand your team on demand, sparing you the struggle of finding and hiring validated experts.
We are agile
We can immediately jump on board and adjust to any agile framework you already use or prefer.
Faster time to market
Being your extended capacity, we can effectively speed up your development and reduce the time to launch new features.
Award-winning experts on your side
Our team consists of experienced experts that have designed and developed award-winning software & applications.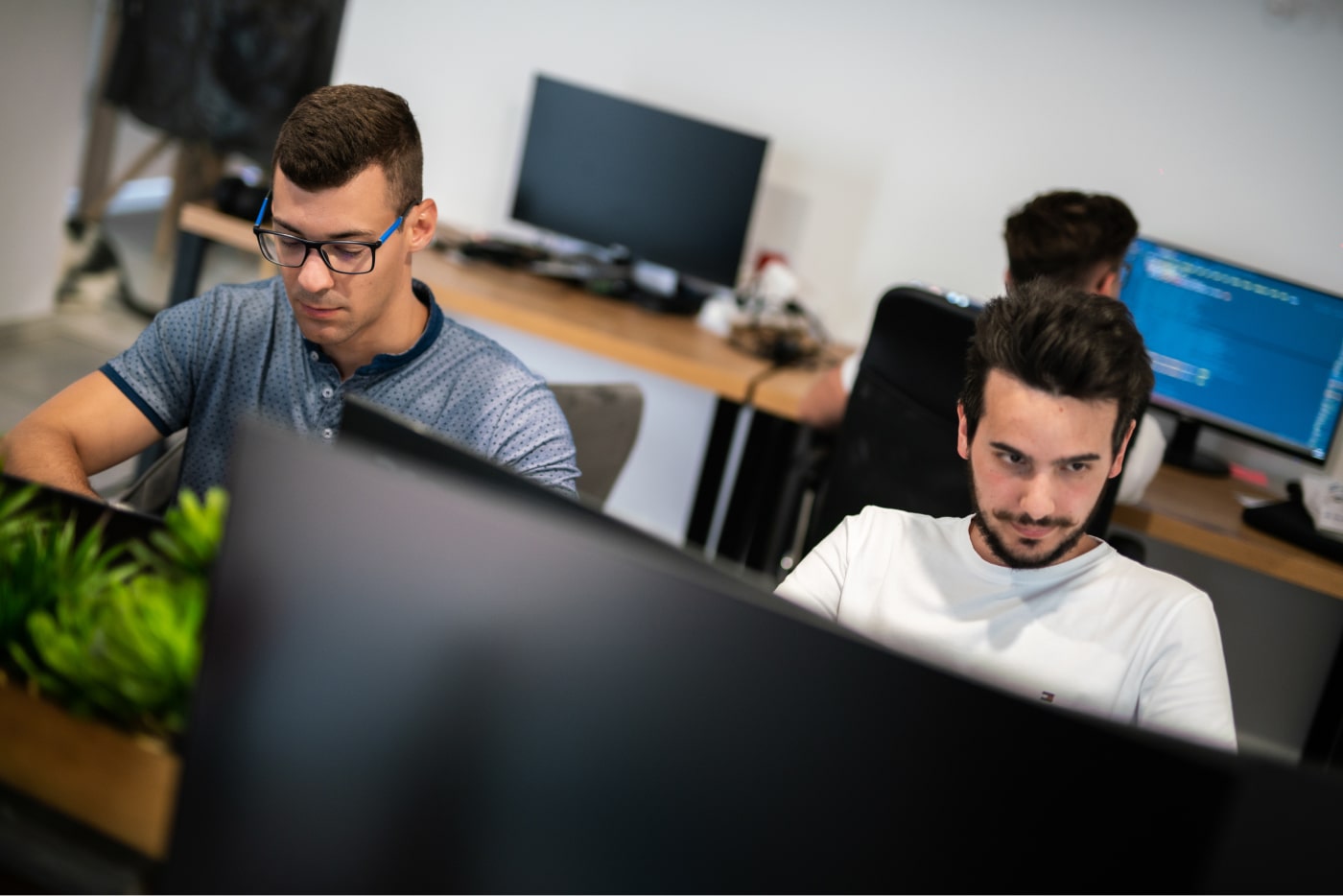 We are here for you to be your one-stop shop for comprehensive digital product development or backing up your team with missing expertise & capacity.
Quality: 5.0|Schedule: 5.0|Cost: 5.0| Willing to refer: 5.0
"When we had questions, we could reach out to them anytime. They were pretty flexible."
Quality: 5.0|Schedule: 5.0|Cost: 5.0| Willing to refer: 5.0
"Our company is very small but we felt that they took care of our project the same way as they do for big companies."
Quality: 5.0|Schedule: 5.0|Cost: 5.0| Willing to refer: 5.0
"They really engage with me, share ideas, and maintain a kind of personal relationship."
— Founder, Wholesale Distributor
Quality: 5.0|Schedule: 5.0|Cost: 5.0| Willing to refer: 5.0
"They've held my hand throughout the collaboration, not only on the technical side but also with project management."
Quality: 5.0|Schedule: 5.0|Cost: 5.0| Willing to refer: 5.0
"They gave us the support, flexibility, and confidence through the whole project – even in the toughest times."
Quality: 5.0|Schedule: 5.0|Cost: 5.0| Willing to refer: 5.0
"They kept us updated and held meetings frequently."
— Co-Founder & CEO, Retail Business